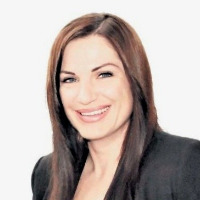 Meri Pipenbaher
Digital Growth Strategist + Brand Designer
As a Bible believing technology enthusiast, I spend a fair amount of time researching and learning about all the changes and disruptions that are likely to impact humanity and shape our business world. While I take most AI developments with a grain of salt, I am sincerely interested in its potential in the field of business operations. My goal is to teach you to use AI to find untapped opportunities that differentiate your products and services, and to help you reach your target audience faster, and more effectively, even on a low budget.
The bellow RMB session is for individuals, brands and small business owners only. Click here for specific advice tailored to the needs of SALES TEAMS consisting of 2+ people, or click here if you are a CHURCH.
$500.00 for 1 hour
A RENT MY BRAIN session can empower your brand to compete and stand out in an increasingly competitive marketplace. As part of this 1-Hour Strategy Call, we'll examine the soul of your brand's digital presence, obstacles, and objectives. Following this session, I will do my research to perform a critical evaluation of your brand, gain insight into your current performance and identify new growth objectives. As a result, I will develop your personal step-by-step action plan, and you will receive a clear path for executing your brand's next breakthrough. Each 45-minute follow-up will be priced at $160.